Hospice Care Of
Bayou Country
Including Houma, Thibodaux, Morgan City, and More!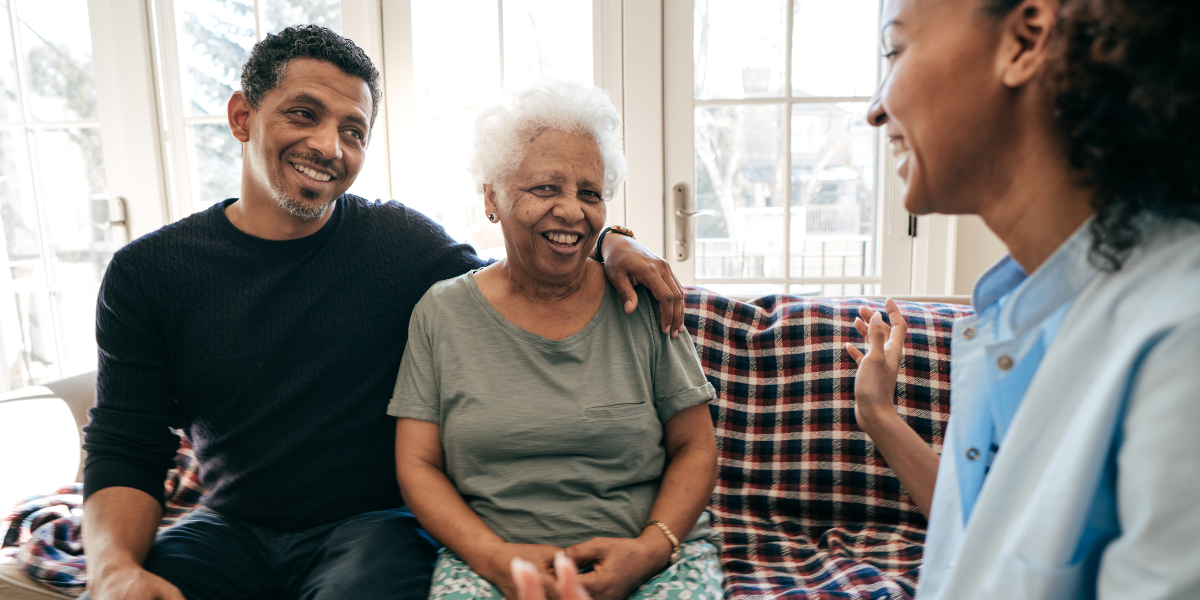 Providing Quality Hospice Care in Houma and Surrounding Areas
HOPE Healthcare and Hospice Bayou Country was created by an experienced group of healthcare professionals who are passionate and determined to make a difference in the lives of those touched by advanced illness.
As a leader in quality and innovation, HOPE Healthcare and Hospice BC will strive for every end-of-life experience to be patient-centered, based on individual choice, full of comfort and compassion, and always eased by HOPE. We are here to help you and your family create new memories and revisit old ones, all with the peace of mind knowing the best care available is being provided.
We are proud to serve nine parishes in Bayou Country including
Ascension, Assumption, Jefferson, Lafourche, Orleans, St. Charles, St. James, St. John the Baptist, St. Martin, St. Mary, and Terrebonne.
Our Bayou Country Hospice Care Services
Our local, healthcare professionals and support staff are experts in comprehensive hospice care, which includes routine home care, general inpatient care, continuous home care, and respite care. Routine Home
Hospice Care
Routine Home Hospice Care is the most widely utilized level of hospice care. It is provided wherever the individual considers home, including a private residence, assisted living facility, or nursing facility. General Inpatient
Hospice Care
General Inpatient Care (GIP) is a level of hospice care that is short-term for pain and symptom management that cannot be controlled in a home-like setting and must be provided at an area hospital. The hospice clinical team members will make daily visits and communicate orders of care directly to the hospital staff. Continuous Home
Hospice Care
Continuous home care is a level of hospice care that is provided short-term to manage pain and symptoms in a home setting for up to 24 hours a day for patients who do not wish to return to the hospital but require full-time symptom management. It's provided in the patient's home by the hospice clinical team only until symptoms are under control; then, the patient is transitioned back to Routine Home Care. Respite Care
Respite Care is a level of hospice care available to provide temporary relief to the patient's primary caregiver for a maximum of five consecutive days in a qualified contracted facility; this can help prevent caregiver fatigue in some instances. Medical Supplies
and Medications
The HOPE Healthcare and Hospice Bayou Country team will coordinate ordering, delivering, and setting up all necessary medication, hospice medical equipment, and other hospice supplies related to your terminal illness. Family and Emotional Support
We provide emotional, spiritual, and practical support to caregivers and families during difficult transitions. Our hospice team will support you and your loved ones every step of the way. Bereavement Support
HOPE Healthcare and Hospice Bayou Country Bereavement Coordinators provide support for your family and loved ones. They coordinate the physical, emotional, therapeutic, and spiritual needs of patients and their families. Pastoral Care
We provide spiritual support for individuals and families of all religious denominations and backgrounds. Our hospice care team includes a hospice chaplain available to visit patients and families in their homes or at our hospice center.