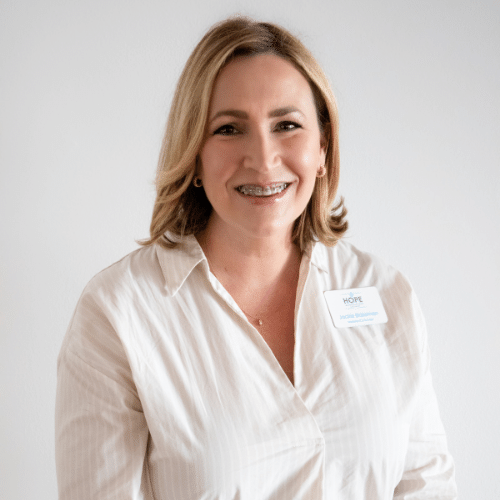 Jackie Blakeman
Co-founder / marketer
Jackie Blakeman is a Co-founder and serves as a Marketer with HOPE Healthcare and Hospice Bayou Country. She currently resides in her hometown of Morgan City.
Jackie graduated from Nicholls State University with a Bachelor of Arts in 2006. She immediately began her career in healthcare, with the last 11 years focused on assisting patients to receive hospice care.
Jackie says, "It has been an honor and privilege to educate the medical community in St. Mary Parish about the hospice benefit. Hospice is a wonderful resource and support team underutilized in communities. It is an honor to care for patients and their loved ones during this stage of life."